IT For Post-Covid Educational Deficit Recovery
Wednesday, September 22
Thanks to an initiative by our President, Rowan Henry, the Society provided funding for the School to purchase 61 laptops for use in both the Lower School and Sixth Form to help students overcome the educational deficit caused by Covid-19. Whilst this IT will be particularly valuable for disadvantaged students, they are available daily to assist all in their studies.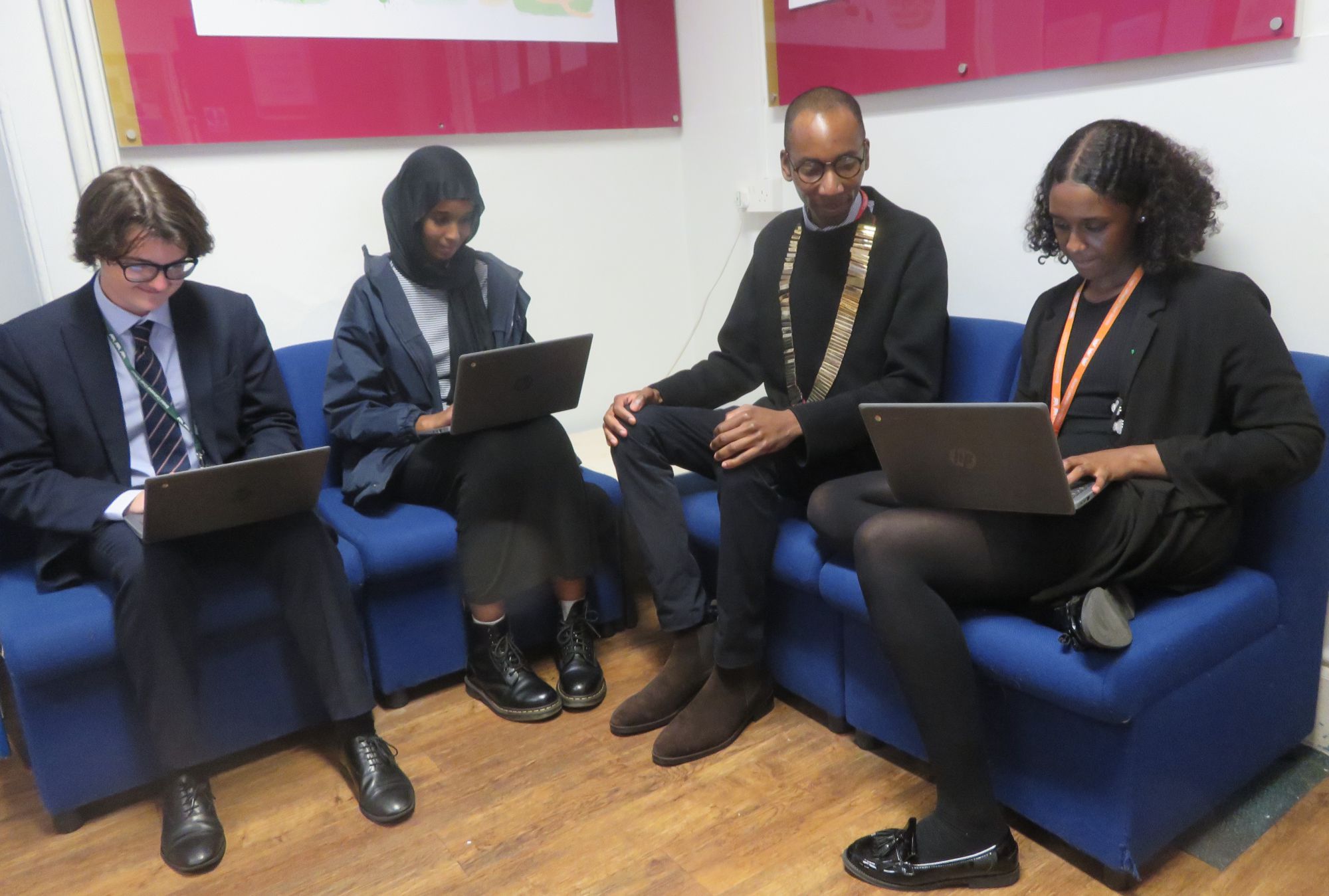 Rowan Henry with Year 13 Students


Originally, the School had requested 30 laptops, but after questions at a Society EGM it was decided to raise that number to 40. A number of members then contacted the Society to offer further funding which resulted in an appeal to the entire membership. This, in turn, led to a supplementary donation which, along with economies of scale, furnished the final number. We have received thanks from the Board of Governors, the Headmaster and Head of Sixth Form, Stephen Fuller, who described the acquisition as "a game changer for the next few years and beyond".