Cathedralians Golf Day Reprised
Sunday, October 16
Cathedralians and BCCS Staff joined together at Shirehampton Golf Club on Sunday, 9 Oct to reprise the Society Golf Day after several years. A keen, good spirited competition followed with prizes for longest drive, nearest the pin and, for the overall winner, the Geoff Williams Trophy. A few hours later, this trophy was awarded to Hugo Pike which was entirely appropriate as Hugo had been a great mate of Geoff during their time at the school!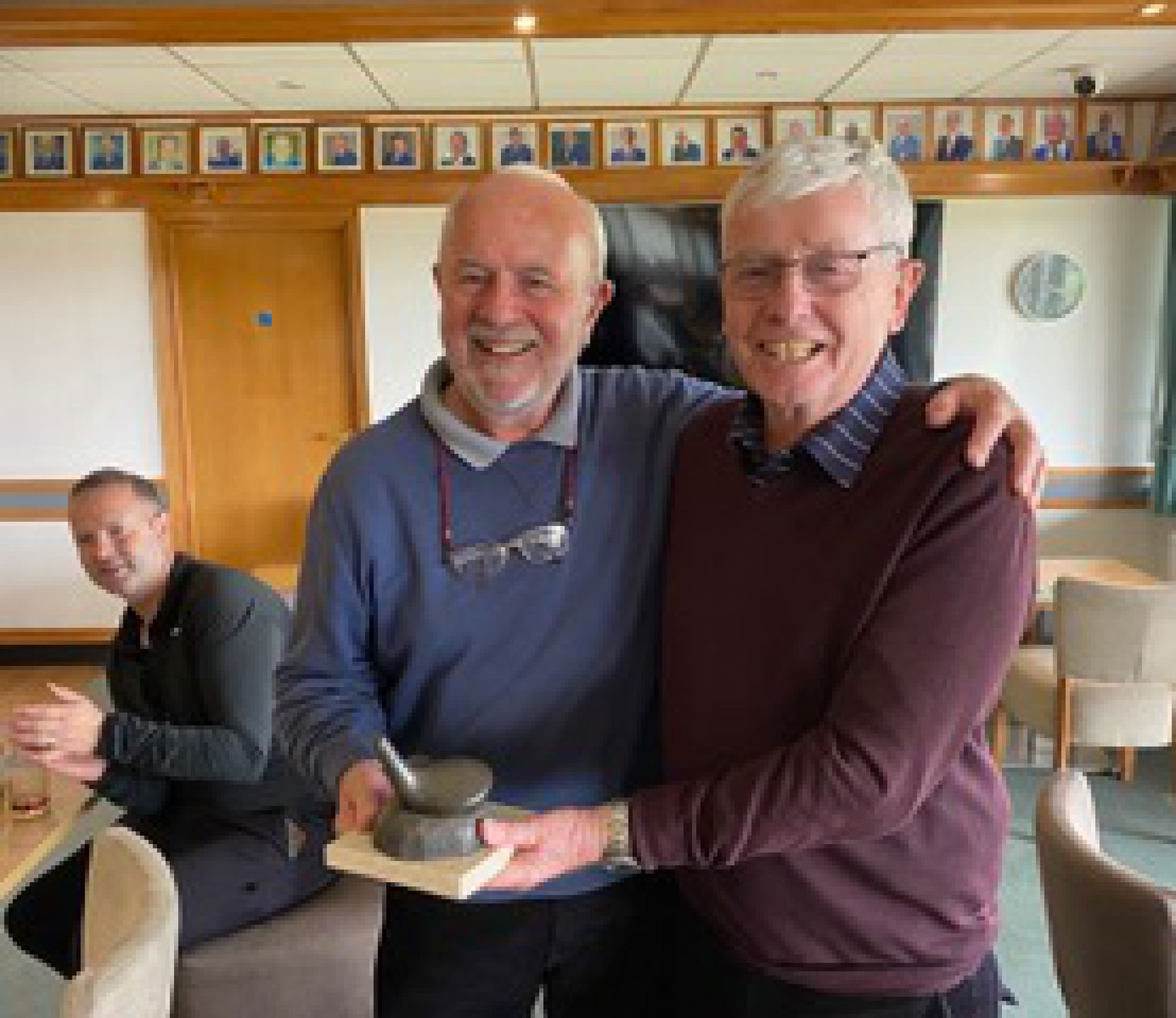 Hugo Pike (left) receiving the Trophy from Gordon Wood

Our thanks, in particular, go out to all the staff members that participated, especially Ieuan Pearse who did so much of the administrative work necessary to make the event a success.

We hope to make the event once again a regular feature of the Cathedralian calendar and are planning for the next golf day in June 2023. If you are interested, keep an eye out for further details in the New Year.