WW1 Cathedralian Flyer, Leslie Powell, Remembered
Monday, August 6
The following article was published in the Bristol Times on 3 Apr 18 to mark the RAF Centenary. Written by Peter Gibbs, the photographs were supplied to the paper by Leslie Powell's family.

BRISTOL AVIATION AND THE RAF CENTENARY
On April 1, 1918, a squadron of Bristol F2b Fighter bi-planes, designed and built in Filton, took to the skies above war-torn France and the Royal Air Force was born. A replica of one of these aircraft, which were constructed of wood and canvas, will be the centre of attraction in a World War One hangar at the new £19 million Aerospace Bristol museum.
The replica was built by Airbus and Rolls-Royce apprentices to celebrate the centenary in 2010 of the British & Colonial Aeroplane Company and 100 years of Bristol's aviation history. It is painted in the colours of No. 11 Squadron with the registration numbers of the aeroplane flown with distinction by Canadian Andrew McKeever with his observer-gunner, Cathedralian Leslie Powell.
The two, known as the Hawk and the Gnat respectively, were a feared partnership in their F2b, affectionately known by pilots as the Biff, and recorded an astonishing number of "kills" – enemy aircraft either shot down or forced to abandon the fight.


Flight Lieutenant McKeever with 31 "kills" became the top Biff ace, while 19 "kills" were credited to 2ndLieutenant Powell, who had left a reporting job on the Western Daily Press to serve his country (see below for more).
Today their successors in 11 Squadron, now based at RAF Coningsby, Lincolnshire, fly twin-engine delta-wing Typhoon multi-role jet fighters, but acknowledge their two-seater Bristol F2b Fighter roots with twin eagles on their crest awarded in 1937.


THE HAWK & THE GNAT – by Peter Gibbs
Leslie Powell became a journalist in 1912 on the Western Daily Press in Bristol, where his father, Archie, had built a reputation as a sports correspondent, especially writing features about the legendary Gloucestershire batsman, W.G. Grace.
But in 1914, aged just 18, Powell left their Baldwin Street office to become a petty officer in the armoured cars section of Nelson's "Light Horse", one of eight battalions formed by Winston Churchill as a Royal Naval Division.
In February, 1915, his battalion was ordered to report to Plymouth for active service and boarded H.M.T Inkonka - which they later nicknamed 'Konkout' – bound for the Turkish peninsula and the Gallipoli landings. He was always in the thick of the action –later fighting against the Senussi Arab tribes in Egypt and then in June, 1915, joining the unsuccessful battle to drive German troops from the French village of Serre on the Somme.
But after first transferring to the 1stGloucestershire Regiment, he joined No. 11 Squadron of the fledgeling Royal Flying Corps and in mid-1917 as a 2ndLieutenant he became the observer/gunner for the Bristol F2b Fighter flown by Canadian Andrew McKeever (below left). McKeever had already distinguished himself as an expert marksman in the French trenches for theQueen's Own Rifles of Canada, but he also transferred to the RFC and qualified as a Lieutenant pilot.
He was nicknamed Hawkeye or The Hawk by his fellow pilots for his skill in spotting aircraft at great distances and was labelled King of the Two-Seaters by the media for the successes he and his observer achieved, often on a daily basis. Powell (below right) was nicknamed The Gnat partially because of his diminutive size – he was also known as Pip – but mainly because of the sting he delivered with his twin Lewis machine guns.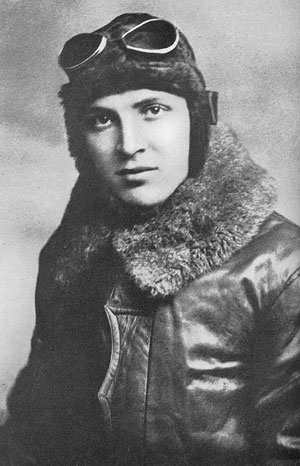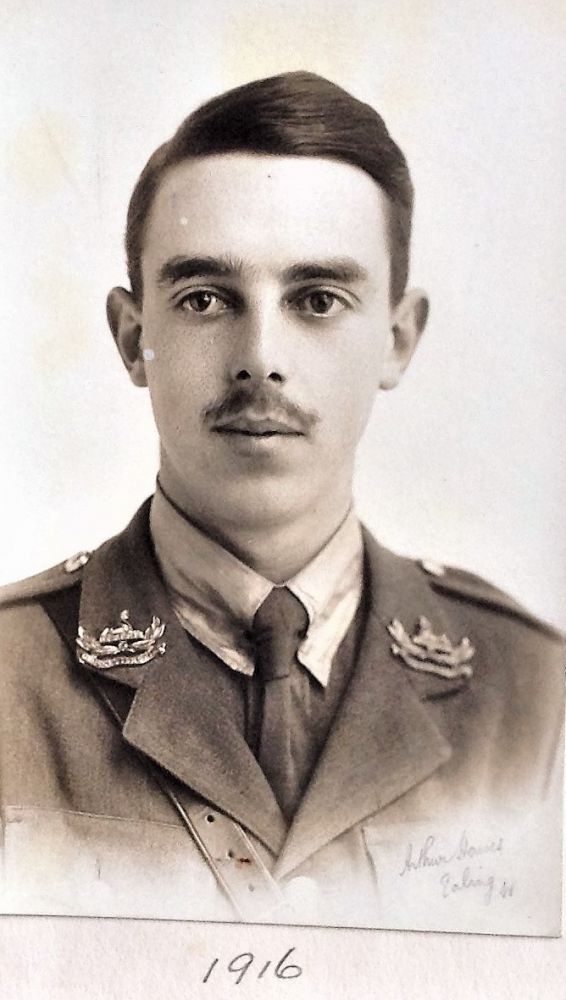 Together they made a formidable team – McKeever finishing as the top Bristol Fighter ace with a record of 31 "kills" - enemy aircraft destroyed or forced to withdraw – and Powell with 19 to his name. Their joint prowess was never more evident than on November 30, 1917, when they flew ten miles to the front and then 50 miles into German territory. Observation two-seaters further north had earlier reported great enemy activity in this location and when Headquarters called for volunteers from No. 11 Squadron to investigate, McKeever and Powell stepped forward. Steering his course by compass, McKeever flew for 60 miles to the pin-point on the map, in which Headquarters had professed much interest.
Directly below was a road jammed with columns of troops. Powell changed his photographic plates and put the pictures into the box in a series of exposures. The Bristol Fighter was only a thousand feet up….McKeever had just decided to dive and attack the enemy troops with bombs and machine gun fire, when nine enemy aircraft appeared out of the mist.
In the air battle which followed, five of the German aircraft were downed – three falling through the air at the same time. By this time both McKeever's and Powell's guns had been put out of action by enemy bullets, with hundreds ripping through the fuselage and wings and one even cutting through McKeever's flying boots. However with a wrench of his control stick, he brought the F2b over on its side and dropped straight down towards the ground in a side-slip that deceived the Germans completely – they thought they had destroyed the enemy aircraft.
Twenty feet off the ground, McKeever succeeded in levelling out, but the Germans realised the deception and the two faced rifle and machine gun fire from the whole encampment as they headed back for their lines and safety. Back on the ground, they climbed out of their battered and bullet-riddled aircraft with the camera intact and sketches Powell had made on the flight home – mission completed.
McKeever was awarded the Distinguished Service Order and Powell the Distinguished Conduct Medal and both later added the Military Cross and Bar.
Powell's citations for the latter were as follows:
Military Cross
T./2nd Lt. Leslie Archibald Powell, Glouc. R. and R.F.C.
For conspicuous gallantry and devotion to duty on several occasions in attacking enemy aircraft in superior numbers at close range, destroying some and driving down others out of control. He has also done excellent work on photographic reconnaissances, and has, in every instance, displayed the greatest gallantry and splendid offensive spirit. Supplement to the London Gazette, 9 January 1918
Bar to Military Cross
T./2nd Lt. Leslie Archibald Powell, M.C., Gen. List and R.F.C.
For conspicuous gallantry and devotion to duty. Since his name was last brought to notice he has destroyed eight hostile machines. On one occasion, with his pilot, he engaged eleven, enemy aeroplanes, his pilot bringing down one. On another six Albatros scouts and two two-seaters were encountered, two being brought down and three others engaged with indecisive results. Supplement to the London Gazette, 23 April 1918.

The pair were posted back to England on January 25, 1918, and remained there on instructional duty until end of the war. McKeever returned to Canada in early 1919, after a brief visit to Powell's home in Bristol, and was seconded to the Canadian Air Force, with the temporary rank of major. But that May the government disbanded the service as too expensive in peacetime and McKeever took a job as manager of an airfield in Mineola, New York State, only to be injured in a car crash shortly afterwards in his home province of Ontario. He died of complications in a Toronto hospital on Christmas Day, 1919, aged just 25, shortly before he was due to be married – a tragic end for a hero, who had cheated death on numerous occasions in the skies over the French battlefields.
Meanwhile Powell, who was married in Reading in 1918, returned to the Gloucestershire Regiment and his service included a tour of duty based in Singapore, during which he was seconded to raise a native defence force for the Sultan of Kedah on the Malaysian Peninsula. He retired as a colonel in 1936, but was recalled for war duty in 1940, which meant a return to Bristol as a Training Officer, based at the Memorial Ground in Filton Avenue, where his father had sat in the press box covering rugby matches.
After the war Powell became a company director based in Worthing, Sussex, where he died in February, 1961, aged 64, leaving a wife, son and daughter. His father, Archie, died two years later, aged 94.