Class '86 Celebrate in Style!
Wednesday, August 22
2018 saw the majority of the Class of '86 celebrating their 50thbirthdays so it was decided that we would do it in style by holding a reunion event in Bristol.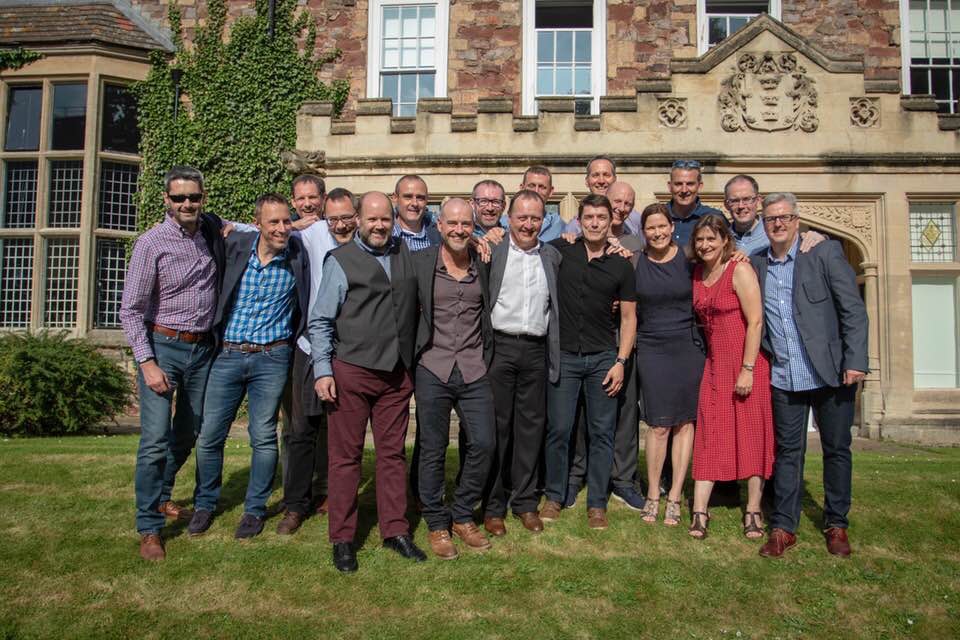 The day started unofficially at The Marriott Hotel with those who were staying there overnight "checking" that the bar was still up to standard! We then moved to the green in front of The Deanery to recreate our iconic 1986 photo. 18 of us posed for the recreation but none was brave enough to sit – perhaps for fear that we wouldn't be able to get up with the same vigour as we had in our teens. Thanks to Paul Atkins for permission to go on site and the Phil Girdlestone for taking the photos.
Walking through the Centre and down Baldwin Street (something which some had not done for 30 years), we arrived at The Glassboat and were joined by the rest of the group. Drinks in the bar allowed us to re-kindle friendships and reconnect with classmates last encountered after our final A Level exams.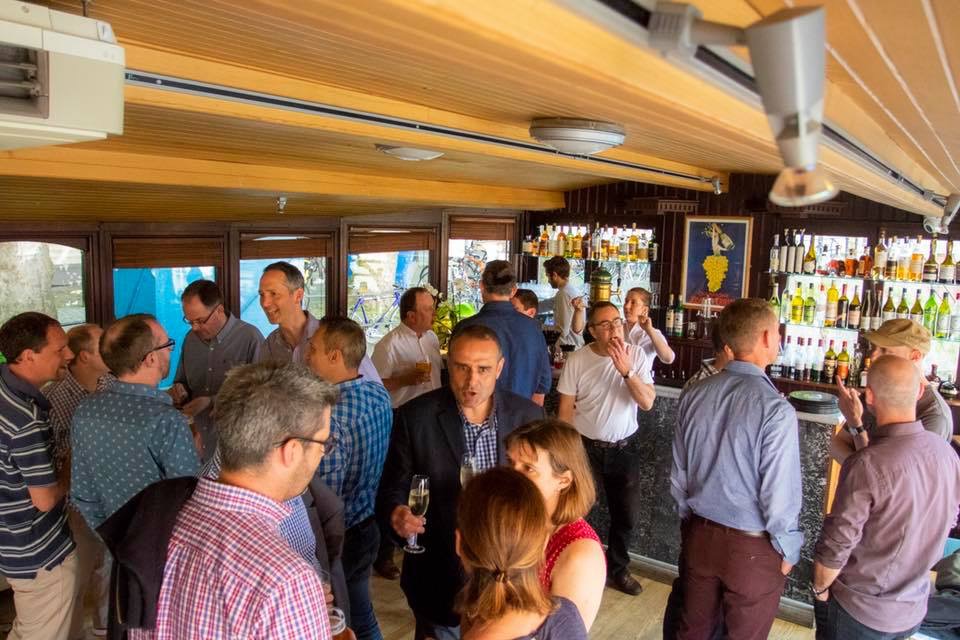 Moving downstairs we enjoyed an excellent meal (thanks to Jake and his team) accompanied by Mark Thompson's 5-hour 80's mix tape and plenty of chatter. From a year group of 49, there were 26 of us in attendance and thanks to the wonders of technology, we were able to Skype with two further classmates – Ceri Coxon in South Africa and Mark Trollope in Australia.
After leaving The Glassboat at around midnight, several members of the group decided it would be a good idea to see if the Bristol nightlife had changed much since their youth and sore heads were the order of the day for many on the following morning!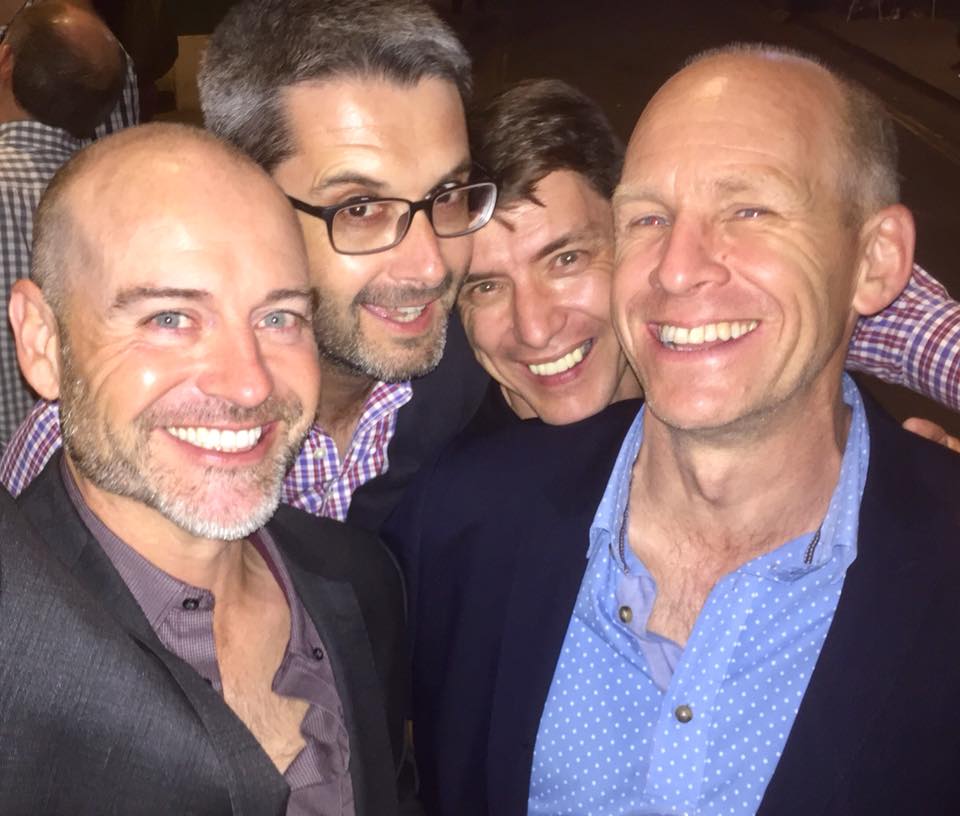 This was an excellent event and a fantastic opportunity to catch up with friends from BCS. It only proved possible thanks to the groundwork put in by Michael Windsor in 2016 when he "rallied the troops" into attending the Cathedralians Annual Reunion Dinner to celebrate the 30thanniversary of us leaving school.
Why not consider organising your own Class Reunion? The Cathedralians Annual Reunion Dinner is a good way to get started as the organisation is done for you and you don't have the added pressure of ensuring enough of your year-group attend to make it worthwhile! Email Nigel at dinner@cathedralians.emailif you would like to co-ordinate your own "Year Group" table at the 2019 dinner and keep an eye on the website www.cathedralians.comfor announcements about the next Reunion Dinner.